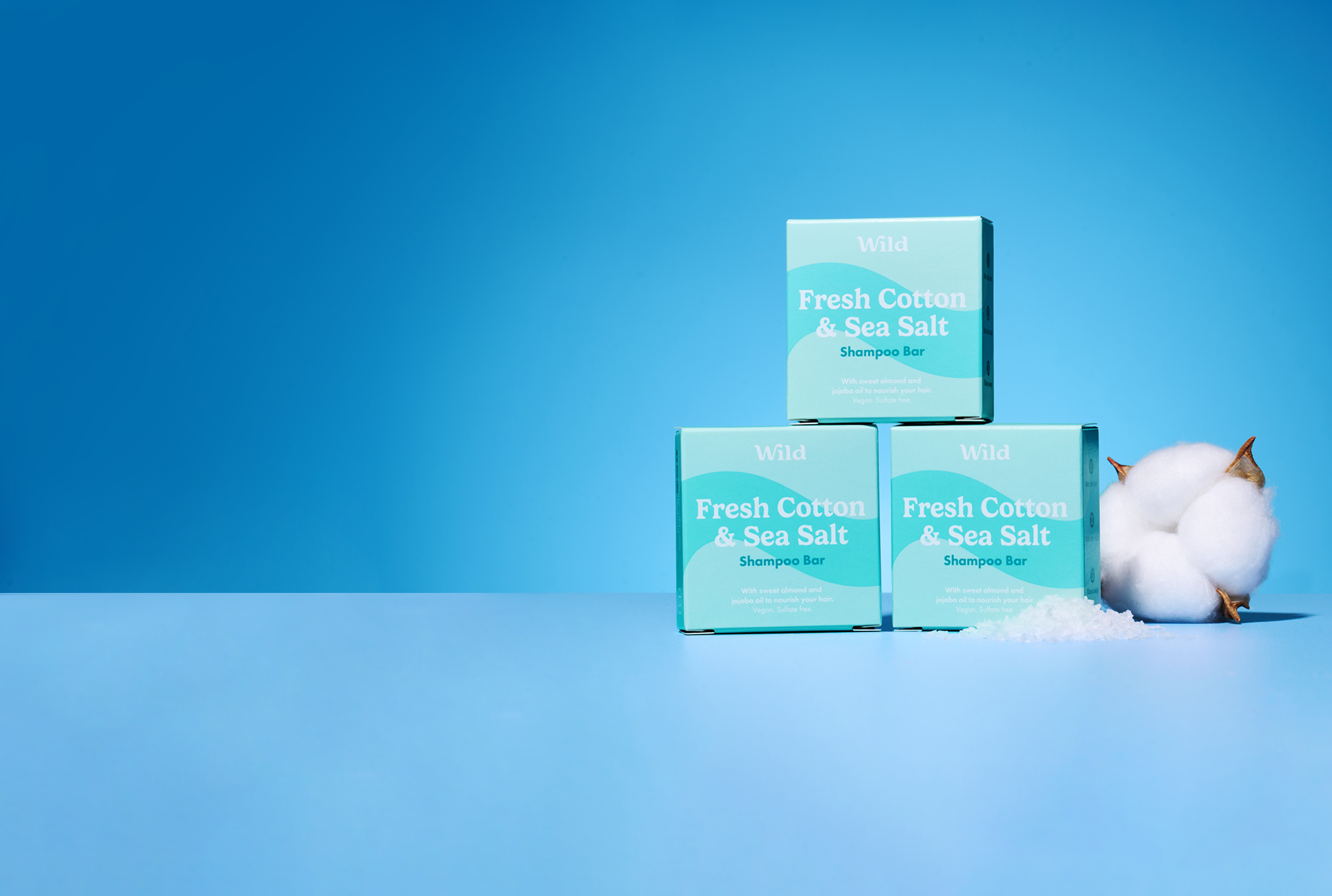 Mini Fresh Cotton & Sea Salt Shampoo Bar Trio Pack
20 washes each
Made with natural ingredients

Enriched with natural ingredients like Sweet almond oil & jojoba oil

Long-lasting nourishment

Softens hair and smell incredible long after you get out of the shower

Free from harsh chemicals

Vegan and powered by plants, without any harsh chemicals or sulfates

Planet friendly

Lasts 2-3 times longer than liquid shampoo and with no plastic packaging at all, it's a win-win.
Make your hair routine more Wild 🧼
Elevate your routine with our new mini shampoo bars. The 20g bar will last you 20 washes, longer than a regular liquid shampoo.
Fitting in the palm of your hand, the mini shampoo bars offer big results in a small package, ensuring your hair stays fresh and fabulous on-the-go.
How to use?
Step 1

Make sure your hair is really wet

Step 2

Rub the shampoo bar in your hands to activate it

Step 3

Massage the bar directly into your scalp and the lengths of your hair

Step 4

Continue to lather with your hands then rinse it off
Ready for the holiday season? ☀️
Set off with our new mini-sized shampoo bars that are perfect to take with you in your carry on 🛫
They're super travel-friendly and not counting towards any liquid restrictions, leaving more space for all your other essentials.